Terranova
Terranova: Alpha Build is LIVE!
---
Terranova is a game that follows the nostalgic roleplaying culture of the late 90's and early 00's, happening primarily on "LimeJournal," a blogging platform that you use to write stories together with friends. It focuses on a year in the life of Tourmaline, a high school student and a cast of colorful friends—EphemeralSmile, who is your friend from elementary school whose friendship you're rekindling, Sendaria, Effie's friend and a fellow high schooler living the dream in Japan, and CherryGoRound, the newest roleplayer who just applied to your roleplaying community. We started Terranova as a prototype at Global Game Jam in 2019, and after a year of hobby development, we're proud to announce our official alpha release of Terranova.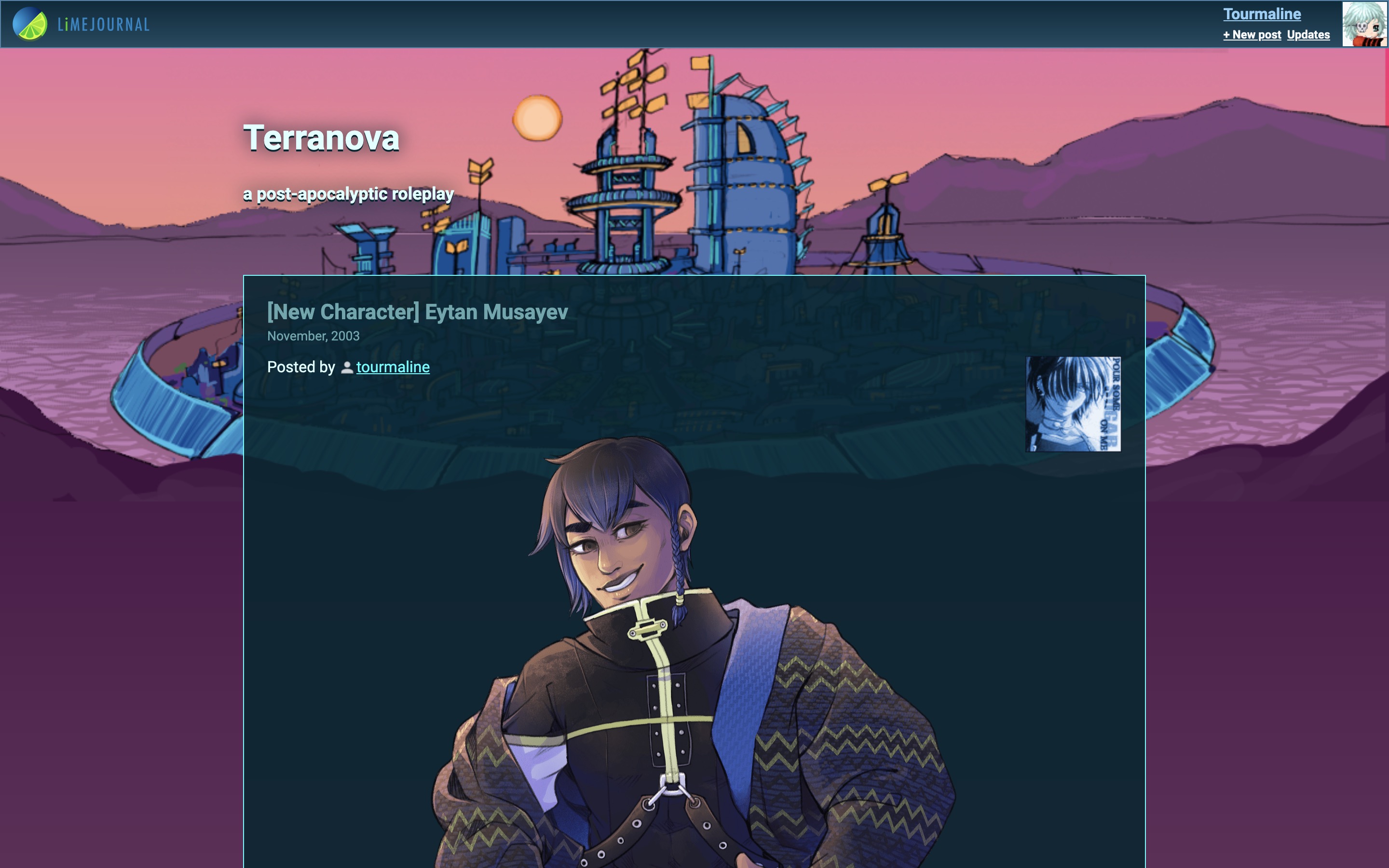 The full game runs from November 2003 to February 2005, and the alpha release is for November 2003~December 2003 only. From now on, the game will be released in installments of a few months at a time. We're currently developing January 2004~March 2004, and will announce when you can expect it shortly. As for the alpha release... it is a bit buggy, so we request your feedback to help us improve the game as we move forward!

We have a private Discord for those who want to chat and exchange ideas with us—if you're interested, please join the Discord here.
We post updates every Monday evening JST, so look forward to that! Follow CJ on Twitter or here on itch.io for notifications.
For those of you tuning in from Pajama Con 2020—thank you so much for coming to our session, "Interactive Fiction and How to Write It!" We really enjoyed presenting and answering questions from you all. For those of you who missed it, here's a link to the stream.
We hope you enjoy our game, and from both of us—

From your friendly devs,

CJ & Matt
Files
terranova-1.0.1-0.dmg
73 MB
May 04, 2020
terranova Setup 1.0.1-0.exe
57 MB
May 04, 2020