Terranova
Supporting Black Creatives + Terranova Beta Update.
---
Hello, everyone! Tonight's devlog will be a short one.
Terranova Official Beta
Matt and I are currently working on the official beta version of Terranova. This means one step closer to release! 🎉
We're tentatively planning to release sometime in late summer/early fall. The alpha covers the story of Terranova from November 2003 to December 2003, and for our beta, we're planning on covering even more story from October 2003~April 2004 in addition to new concurrent chats and Limejournal support. The beta release date is tentative, as we'd rather release a good-quality beta that took a little more time to build, and we hope you feel the same.
Support Black Creatives
In the light of the Black Lives Matter protests and the outpouring of support for incredible organizations like NAACP and Save the Block, we're asking on our very tiny soapbox to consider supporting black creatives as well. There's a lot of talented folks out there, so if you're interested in following or commissioning someone, we suggest:
Look forward to new updates next week.
Take care of yourselves and each other, and stand strong, wonderful readers.

Your friendly devs,
CJ & Matt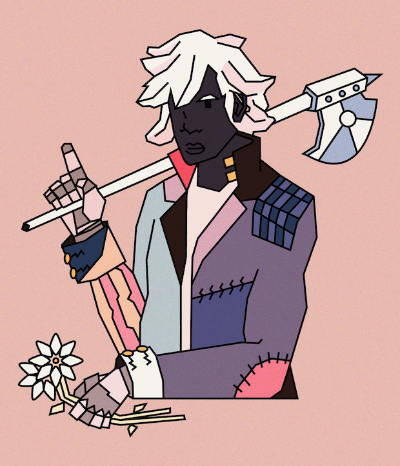 (art of Isaiah by one of our talented artists, Dan Deschaine.)