Terranova
Terranova Updates on Twitch
---
Since releasing the Terranova beta, we've been doing an experiment—instead of posting our updates via devlogs on itch.io, we've been livestreaming our work on writing and polishing the game every Friday morning/Thursday evening U.S. time for two hours. So far, we've had a lot of fun with them, and huge thanks to the folks who are showing up regularly! In these streams, you can ask us questions about story, writing, game development or just about fandom in general.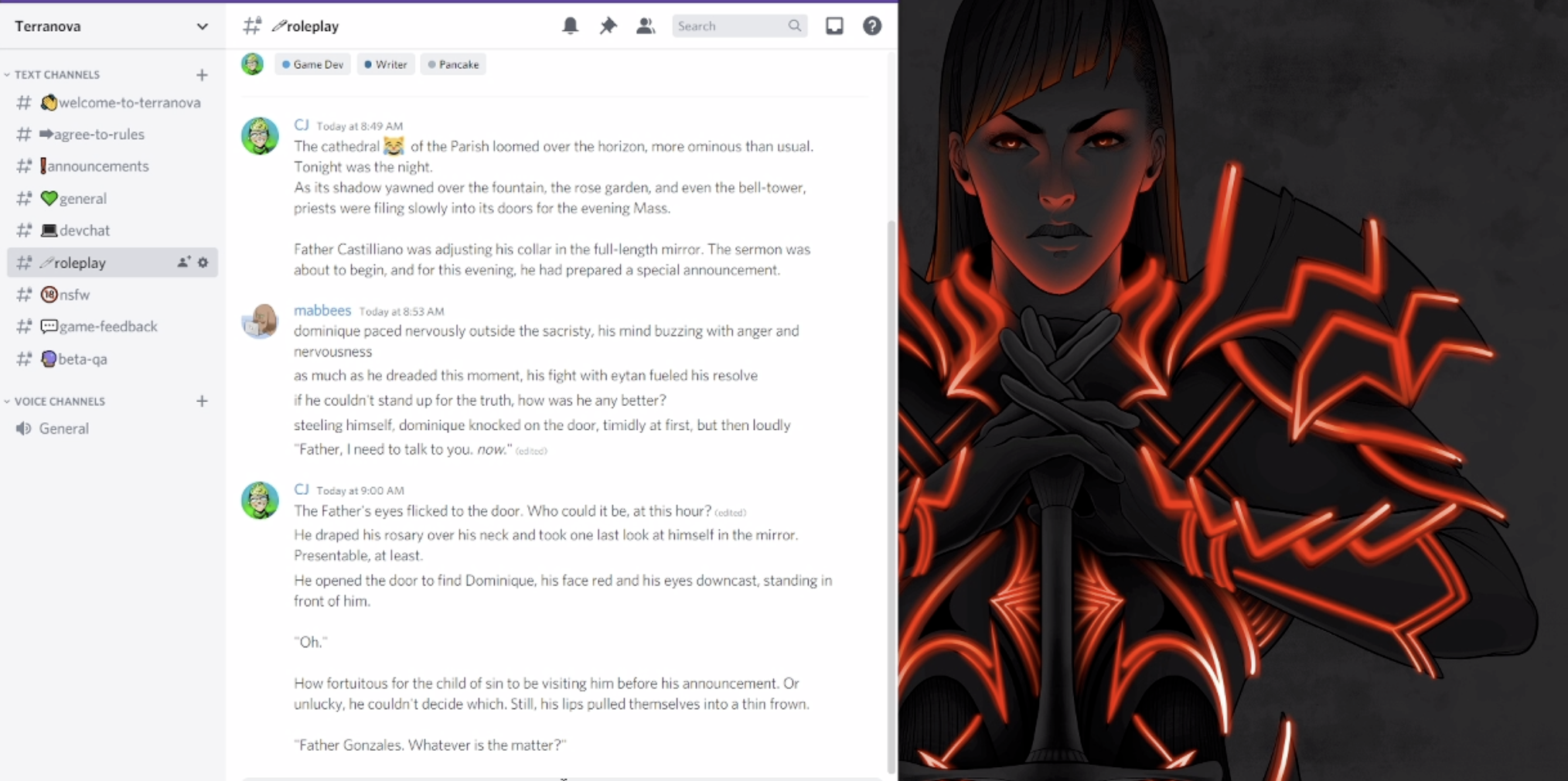 Screenshot from one of our recent streams doing live roleplay. Wallpaper is by @majorashby.
The last two streams we've been working on a live roleplay to write a scene between two characters, and the next stream will be focused on live drawing for fanart we're putting into the game.
Our next stream will be Friday, March 5th, 8:30AM~10:30AM JST, which is Thursday, March 4th at 3:30PM~5:30PM PST / 5:30PM~7:30PM CST / 6:30PM~8:30PM EST for U.S. folks out there.
Check out our Twitch channel here and come watch us stream.
For more updates, we've been focusing on improving our Discord channel, so come hang out with us!
See you on Friday!
CJ + Matt