Terranova
Happy Pride, everyone!
Pride Month is upon us, and in the light of violence and legislation against our community, we wish you a very Wrathful Pride. Take that anger and frustration, and go out there and give 'em hell.
If you're looking to support queer creators with your wallet this month, we're happy to announce Terranova is part of the Queer Games Bundle for Pride Month! The Queer Games Bundle is a grassroots project featuring over 500 games and zines from indie creators.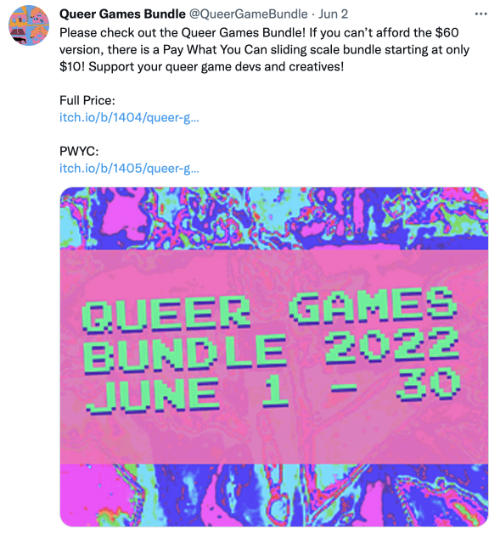 Via @QueerGamesBundle on Twitter.
If you're broke but still want to help, click the tweet above and give the Queer Games Bundle a signal boost by retweeting it or sharing it with your friends. Every share helps.
We'll be at FujoCon!
FujoCon, the FIRST fully-online BL convention, will be held from June 24th-26th. There's going to be a ton of fun panels, participants and LOTS of opportunities to make like-minded friends.
We'll be presenting a workshop on How to Tell Interactive Stories that Pack a Punch. If you want to learn how to make your own emotional interactive stories, come sign up! It's absolutely free.
Wanna roleplay with us?
In response to support from our fans, we're starting a Terranova original character (OC) roleplay only for our Discord members. It's based on the world of Terranova and its city-states.
We'll be accepting rolling applications as we start our first campaign this month or so! If you're interested in participating and getting to know other fans, join our Discord! Note: you must be 18+ in order to join.
We hope you have a great week. Stay safe, y'all.
Your Friendly Neighborhood Devs,
CJ & Mabbees