Terranova
Writing Interactive Stories Workshop at FujoCon!
---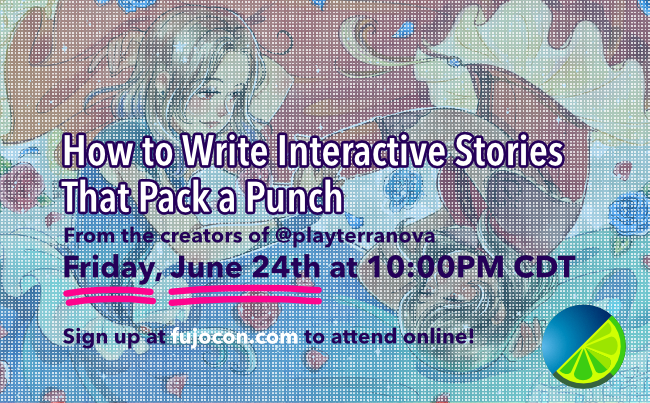 EXCITING NEWS! Mabbees and I will be doing a workshop at FujoCon, the premier virtual gathering celebrating all things BL to give a workshop called, "How to Tell Interactive Stories that Pack a Punch."

We'll be talking about the methods we used to write Terranova, as well as helping workshop participants build their own emotionally impactful interactive stories. Whether you want to write an epic interactive fiction or a himbo harem virtual novel, this workshop will give you tips and tricks to refine your concepts into playable stories!
Date: Saturday, June 25th Friday, June 24th 10:00PM-11:30PM CDT
Where: Online at FujoCon
Price: FREE!
Did we mention it's free? Get your tickets at the FujoCon website before registration closes!
See you there!